We love smart, strong, fierce-females with A-list Hollywood clout and these six super-smart celebrities top our list! When they've had enough of the celeb lifestyle, maybe these fab ladies could team up like The Avengers and help rule the world.
 1. Natalie Portman
Natalie Portman missed the premiere of her blockbuster film Star Wars Episode I: The Phantom Menace so she could hit the books and study for her high school final exams…wow, this's girl's got her priorities in check! Although she loved and formally studied ballet and modern dance (which came in handy for her amazing performance in Black Swan), her education was always a priority and she attended Harvard University where she graduated with a Bachelor of Arts Degree in Psychology. "I don't care if [college] ruins my career," she told the New York Post "I'd rather be smart than a movie star." Meme anyone?
 2. Emma Watson
By the time she graduated from high school, Emma Watson was already a global mega-star and house-hold name for her role as the know-it-all Hermione in the Harry Potter films. Nevertheless, in between her acting and modelling career Emma was determined to complete her education and studied at Oxford University and Brown University, where she eventually received her Bachelor Degree in English Literature. Despite her fame and wealth, this down-to-earth A-lister decided to reside on campus at Brown where she even shared the bathroom (eww and aww!). In 2014, she was appointed as a UN WomenGoodwill Ambassador and helped launch the campaign HeForShe, which calls for men to advocate for gender equality.
 3. Mayim Bialik
Best known for her role as neuroscientist Dr. Amy Farrah Fowler on The Big Bang Theory, Mayim can effortlessly portray her super-smart character because in real life that's what she truly is: a super-smart neuroscientist! Both Harvard  and Yale wanted Mayim to attend their prestigious institutions, but in the end she chose to attend UCLA  (so she could stay close to her parents), where she received her Ph.D in Neuroscience (technically making her Dr. Mayim Bialik), which examines the role of oxytocin and vasopressin in Obsessive-Compulsive Disorder in adolescents…mmhmm, told you she was super-smart.
4. Kate Beckinsale 
Her parents must have known she'd be a powerhouse when a young grade-school Kate was reading at the level of an 11-year-old when she was only six. Before taking on her iconic role as Selene in Underworld, Kate was enrolled at Oxford University's New College where she studied French and Russian literature, and is still fluent in four languages including French, Russian and German! Kate has always been philanthropic with the British Heart Foundation as her charity of choice "ever since I was six years old." She has also donated film memorabilia to the Epidermolysis Bullosa Medical Research Foundation, MediCinema, Habitat For Humanity and the Entertainment Industry Foundation. She hosted the 4th Annual Pink Party to raise funds for the Women's Cancer Research Institute at Cedars-Sinai Medical Center and organised a screening of All About Eve for FilmAid International. In 2012 Kate joined Nestlé's Share the Joy of Reading Programme to raise awareness about the importance of children's literacy. Smart and a do-gooder. Does that make her a duo-gooder?
5. Lisa Kudrow

Her charming but scatter-brained persona as the loveable Phoebe Buffay on Friends, couldn't be further from reality. As the daughter of Dr. Lee N. Kudrow, a world renowned headache specialist and physician, she inherited his smart genes but also his migraine affliction. With a passion for science she enrolled in Vassar College, a private, liberal arts college, and graduated with a Bachelor of Science Degree in Biology. After graduating, Lisa worked with her father for eight years on a study concerning hemispheric dominance and headache types earning a research credit on his study on the comparative likelihood of left-handed individuals developing cluster headaches. My head hurts just thinking about all that research.
 6. Jordana Brewster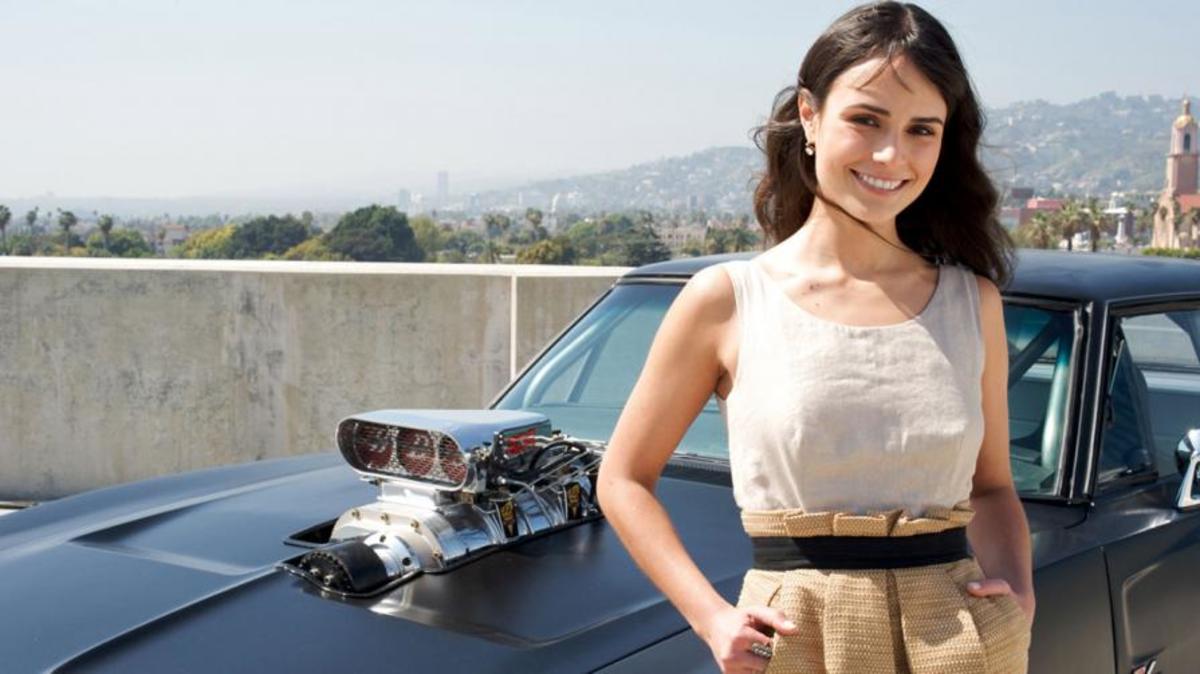 First appearing in soap operas, Jordana eventually made her way to the big screen and landed the dream role of Mia Toretto in The Fast and the Furious franchise. Despite TFATF speeding to the top of almost everyone's must-see movie list and grossing over $300 million, Jordana decided to leave Hollywood and become one of the elite group of Ivy Leaguers to study English at Yale University.
Do you agree with our top picks? Let us know @fazemagazine.
---
Even More Stories You May Like (courtesy of Google)