What better way to beat those end-of-summer blues than with some back-to-school shopping? Make 2015 your most stylish year yet with these fashion forward school supplies!
1. Pendaflex® BOXX™ Locking Pencil Case, $10
Whether you're taking notes or passing them, you can keep your top secret writing utensils under lock and key with this stylishly secure pencil case.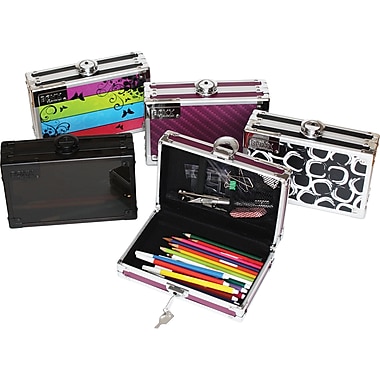 2. Sharpie® Accent Liquid Pen-Style Highlighters, $9
Ever get lost in seemingly endless pages of a textbook? Highlight the important parts as you go and you'll be thanking yourself as soon as exam time rolls around!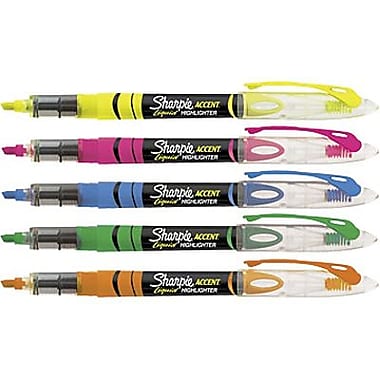 3. Kate Spade New York Pencil Pouch, $30
Pens and pencils or lipgloss and breath mints… cover all your bases and keep your everyday essentials organized in this charming clutch.
4. Perforated Faux Leather Backpack, $40
Even if they aren't for carrying textbooks, backpacks are the "it" bag of the season. The versatile vibe of this faux leather bag from Forever 21 will carry you from the classroom to a night out in style.
5. Galaxy Print Backpack, $35
Crazy about colour? Backpacks in bold prints and bright hues are out of this world.
6. School Bag With Shoulder Strap, $30
Go for a studious and sophisticated look with this classy studded shoulder bag.
7. Adidas Performance Team Bag, $35
Sports fan? Show off your penchant for after school athletics with a super cute gym bag.
8. Kate Spade New York Thermal Mug, $18
Not a morning person? Cute eco-friendly coffee mugs (filled with coffee of course!) are a must for getting you through those early AM classes. 9. Kate Spade New York® Expletive Paper Clip, $12
Tell us how you really feel about that 10-page term paper! Master the art of self-expression with these sassy paper clips.
10. I Am Very Busy Agenda, $24
Lazy summer days will be a thing of the past when September rolls around and fills up your schedule with back-to-back classes, homework and extracurricular activities. Skip the stress and stay on top of it all with your very own day planner.
11. Hilroy Zwipes Zipper Binder, $19
What could be better than an eco-friendly outlet for mindless doodling? Spare the back pages of your spiral notebook and scribble all over this erasable binder.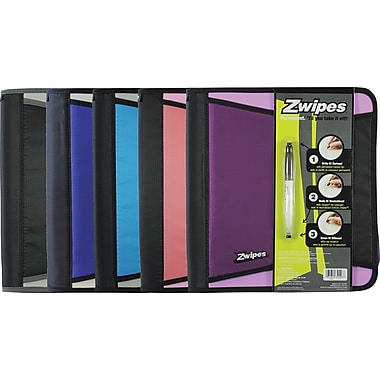 12. Locker Value Pack, $12
With crowded classrooms and hectic hallways, your locker is the one place at school you can really call your own. Make the most out of limited locker space with this set that includes a magnetic mirror, whiteboard, pencil holder and 10" shelf.
13. Music Branch Headphone Splitter, $10
Reminisce about your fabulous vacation while listening to your favorite songs of the summer with your besties.
14. Cactus What You Preach Battery Pack, $20
Ever notice how your phone battery seems to run out at the worst possible second? Stash this portable battery charger in your backpack for tech related emergencies.
15. Owl Have What She's Having Lunch Bag, $25
You can never be too prepared for the most important part of the school day… lunch, of course! Cafeteria trays have nothing on this adorable owl print lunch bag.
16. PaperMate Expressions Erasers, $2
We all make mistakes. Luckily, snazzy erasers make undoing those mistakes a little more fun!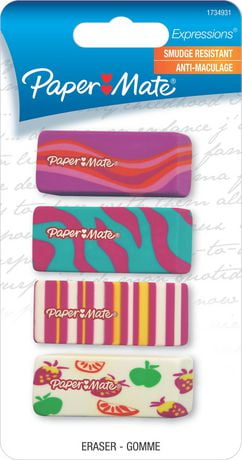 17. FiveStar Pivoting Locker Light, $9
Ever cleaned out your locker at the end of the year to uncover random things you'd been looking everywhere for? This magnetic locker accessory will shine some light on what's actually in there.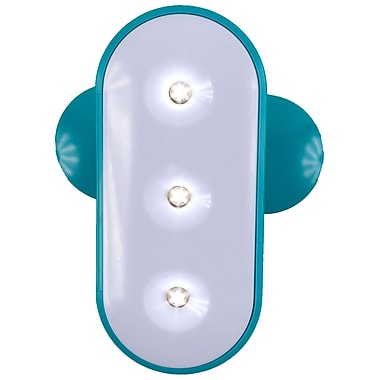 18. AutoDrive Volkswagen Bus Bluetooth Speaker, $35
What better way to unwind after class than by listening to a few of your favorite tunes? Hi-tech meets retro-chic with this adorable portable speaker.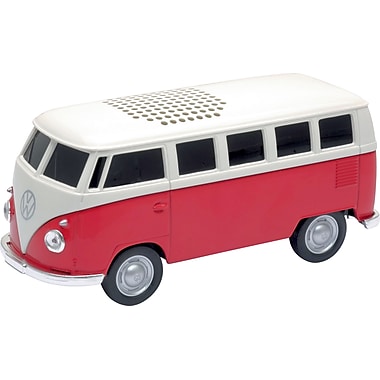 What are your must-have back-to-school accessories?
---
Even More Stories You May Like (courtesy of Google)