Questions or concerns about shaving?
As we head into the final month of summer, there are lots of reasons to get our smooth stems outdoors for some fun and adventure while the weather is still sunny and warm. Whether you're a runner (like many of us here at #TeamFaze), enjoy lounging by the beach or pool (we do too), or like wearing pretty shorts, dresses and skirts (yep), nicely shaved legs are a must.
Here are 10 great tips to help create the ultimate shaving experience. Grooming yourself is one of the best ways to show yourself some love. If you're like every girl out there who struggles or even is a little bit scared of their next shave…DON'T WORRY! We're here to help! We're about to shave your anxieties away with advice and a few little tips to help you get beautiful, smooth, glowing legs all year round!
1. Trying to avoid ingrown hair? Easy.
Waxing is often mistaken to be the only way to remove ingrown hair. False! To prevent this, start with clean, and exfoliated skin. Nothing is better than to add this step to your routine before shaving! It removes the top layer of dry, dead skin and helps you get that close shave and in a result, avoid ingrown hair.
2. Will shaving make my hair darker?
No, it won't. It all comes down to two things.
1. Shaving alters the hair at the tip, so, when the ends grow back, it may only seem to appear thicker and darker.
2. Your genetics and hormones determine hair re-growth! Aka your DNA.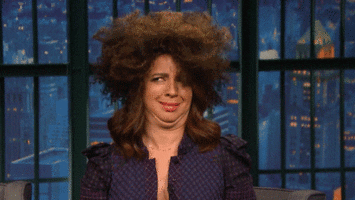 3. Female razors for the win!
When deciding between purchasing a male or female razor, the female razor is better suited to do the job. Women have curves which is the reason why brands like Gillette Venus razors have rounded heads to help get into curvy areas and secure grip in the shower (especially, when shaving your under arm).
4. What type of care does a razor need?
It's best to store your razor away from spraying water and the head of the razor away from the surface in your shower. This tip will help your blade last longer and keep the lubricating elements in better shape.
5. When should I change a razor?
It depends on how often you use a blade. Typically, after 5 to 10 shaves and any signs of dullness or any feeling of discomfort – it's time to buy a new blade. Bonus tip, in case you didn't know, Venus has interchangeable razor blade refills that fit all Venus razor handles.

Via www.giphy.com
6. Shaving gel or soap and water?
Shaving gel keeps hair hydrated better than soap and water. You can keep track of where you have shaved, and it makes it easier to glide over sensitive skin, helping you avoid any cuts or irritation. Razors such as the Venus ComfortGlide razors have the shaving gel bars built right into the razor head itself.
On that note: Add moisturizing lotion after you shave to keep your skin hydrated and provide an overall healthy smooth looking finish.
7. How can I avoid cuts while I shave?
Shave with light and even strokes, adding little to no force. More blades the better!
8. What's the difference between one, two or three blades?
Razors with one or two blades are harder to maneuver due to their motionless head structure. Three modules (or even five!) are designed to allow the head to move freely and efficiently around the body. Remember, you want to glide through the process.
 9.You're probably wondering, "Well, how come I keep nicking myself?"
You may be experiencing one of the following:
Shaving with an old or dull blade
Slippery hands or a bad angle
Putting more than necessary pressure on the razor
A poor-quality product
Get a quality razor, replace blades regularly, and take a bit more time. Who doesn't like an extra long shower?
10. Does it matter which direction I shave?
You may choose to shave in whichever direction. However, shaving against the direction will help give a closer shave. For example, naturally, your leg hairs grow downwards and shaving upwards against the hair will leave you with a cleaner, and closer shave.
Remember, using a high-quality razor will achieve the smooth looking shave you want.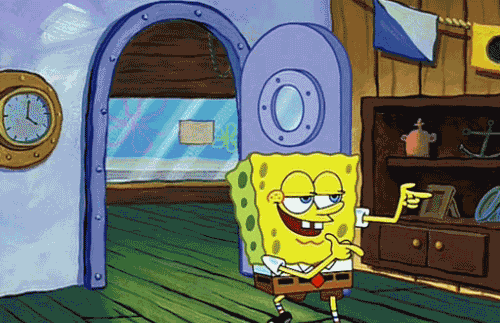 ---
This post is sponsored by our friends at Gillette Venus and their highly rated Venus ComfortGlide Razors which feature built-in, 2-in-1 gel bars, the best razor we've ever used.

Instagram: @gillettevenus   Facebook: GilletteVenus
Twitter: @GilletteVenus  YouTube: Gillette Venus
And also a big thanks to Gillette Venus as a sponsor of the star studded #TeamFaze Nike running squad!
Here are some of the ladies from the team showing off their fit legs!

---
Even More Stories You May Like (courtesy of Google)